"We're making a down payment on these promises."
On the second roundtable (where is the table, by the way?), the panelists are talking about democracy in the New America. Melody Barnes, Domestic Policy Council for President-Elect Obama's White House, says that Obama will be a different kind of president. She talks about Obama economic stimulus shock plan and what it will mean for hard-working people in American communities. She says "We're making a down payment on the promises" to Americans.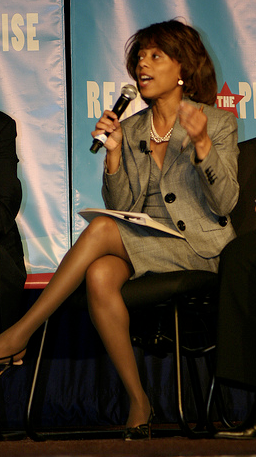 Joseph Hansen of the UFCW says that the last eight years were a "train wreck" and gets cheers.
Juan Williams closes this panel reminding us that we are in midst of history and to "keep our eyes on the prize".