24 Hours of Immigration Reform Advocacy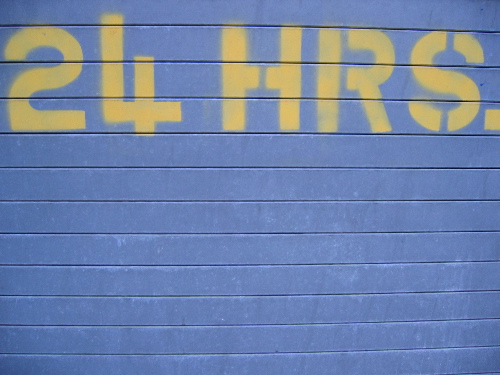 The most recent installation from our guest blogger, Robert Gittelson:
I've just completed a 24 hour marathon of CIR advocacy, and it has been exhilarating. Last night, I had the opportunity to attend the panel discussion, "Who Wins, Who Loses," at Our Lady of the Assumption Church in Claremont, California, a suburb of Los Angeles. This panel discussion was on the topic of Immigration Reform and its effect on communities.
One of the main reasons why I wanted to attend this discussion, (besides my obvious interest in the content), was so that I could have a chance to meet Angelica Salas of CHIRLA. Of course, I've heard and read many wonderful things about Angelica, but for some reasons our paths hadn't crossed. I can now say that I am very glad that she is on our team, because she is very good at what she does. We had a chance to have a nice discussion before the event, and she is very gracious and engaging, not to mention extremely well informed. She really put on a very effective presentation.
A bonus for me was that I was able to listen to the presentation of Angelica's co-panelist Esther Lopez, Director of the United Food and Commercial Workers Civil Rights and Community Action Department. She was excellent, extremely bright, and on the ball. She told me that she is based in Washington, DC., and that makes me extremely pleased, because she is an amazing speaker and advocate for CIR.
There were a couple of things – besides the comprehensive content of their discussion - that impressed me. First of all, they had the audience fill out cards with questions during the presentation phase of the discussion, which allowed for a quick and organized Q and A session, (although it did inhibit follow up questions, it allowed the evening to move along on schedule). More interestingly, they passed out wireless headsets for non-English speakers to listen to a simultaneous translation of the presentation, which I thought was considerate and effective.
I took away a couple of interesting comments by the panelists. First, that in our quest for 279 votes in Congress for CIR, we had to realize that each of the Congressmen and women in question would have their own individual set of issues that would need to be addressed for them to be able to vote for CIR, and that it would be incumbent upon us to do our homework to discover what those issues were, and how to address them. Secondly, that if the healthcare debate taught us anything, it was that we couldn't take any votes for granted. Just because a member is a Democrat, it doesn't mean that they will automatically vote for CIR. We will have to work extremely hard on the "blue dogs" to keep them in line.
Evidently I completely missed a nice controversy last night. It seems that there was a woman from the Minutemen that attended the event, and was furiously taking pictures of the audience, presumably in an effort to intimidate them in some way.  I noticed the woman, but I guess that I assumed that she was one of the reporters, or a member of the Latina/Latino round table that sponsored the event.
In my last real run-in with the Minutemen, they were anything but unassuming. When my wife and I attended the Familias Unidas event with Luis Gutierrez and Joe Baca last spring, about a dozen of them showed up in red, white, and blue flag regalia, to "block" the passageway into the church. They made all of the attendees walk through their gauntlet of racial epithets and course language, all the while chanting anti-immigrant hate slogans. It was a pretty disgusting, and frankly embarrassing display.
As far as I was concerned, the event last night was a hit, and very positive and uplifting, (note to self - driving 40 miles during rush hour in Los Angeles takes a minimum of two hours – next time bring a sandwich). In any event, if it was the Minutemen's intention to disrupt and intimidate, I guess they blew it big time.
This morning, it was my turn to advocate. I participated in a press conference in Huntington Park, (a largely Latino populated city just southeast of Downtown Los Angeles), advocating "Faith Leaders' support of the fight for comprehensive immigration reform." The goal of the Press Conference was:  "A broad based coalition of community based organizations will be joined by members of the clergy, and will host a press conference to announce on-going efforts to win congressional introduction of comprehensive immigration reform."
When it was my turn to speak, I talked about a recent experience in a synagoge, when the Rabbi asked the congregation to call out what they believed to be American values. The words brought up were mostly about fairness, equality, decency, and inclusiveness. I said that these values represented American ideals, and that when people talk about an ideology that doesn't allow them to agree with the principals of CIR, that their "ideals" were not in line with traditional American ideals or values.
I discussed how the Familias Unidas events were held in churches, as was the Press Conference today, and often included Priests, Bishops, Pastors, Rabbi's, and Immans. I read a couple of quotes from articles that I've written on today's subject, specifically an important and moving quote from Denver Archbishop Charles Chapult, and ending with a quote from an article that I had written for the Notre Dame Law School's Journal of Law, Ethics, and Public Policy; "How we finally resolve our undocumented immigrant crisis will speak volumes in the internationally understood language of ethical leadership.  As leaders in the global community, we have a moral and ethical responsibility to, in fact, lead."
What was of personal interest to me was that I had an opportunity to stand next to David K. Farley, Senior Pastor of Echo Park United Method Church. Bishop Farley is a very important advocate for CIR. The UMC has been very outspoken, and has shown tremendous leadership on CIR, and Bishop Farley heads their CIR Task Force for the Pacific Region of the United States. We had an opportunity to speak both publically and privately. One thing that he mentioned, is that when we consider the votes needed to pass CIR, the difficult votes are primarily in highly methodist regions of the United States, (ie: Middle America). Bishop Farley can and will be a huge asset to our efforts to acheive a fair and humane CIR.
Clearly, things are moving forward on the advocacy front. Again, I want to caution everyone that this is going to be an incrimental process. However, we are building an extremely formidable coalition for what will hopefully be  a push to victory in early 2010. We have an impressive roster of smart, thoughtful, and determined advocates on our side. I am growing ever more confident that the shrinking "anti" CIR base will have the fight of their life on their hands come spring.